Meets all of the Standards Set Forth by the CDC and NIH for Laboratory Functionality
Screening/ Buiness Continuity / Back to work Suite
The new face of your organization.

Back to work in an organized and safe environment.

The first line of defense for the organization stop COVID-19 at the door.

Monitor, disinfect, and control access with dedicated channels into your facility.

 The smart, sleek design with top of the range finishes.

Leading technologies such as FLIR (forward-looking infrared) cameras used to quickly and easily detect symptomatic personnel moving through the channels.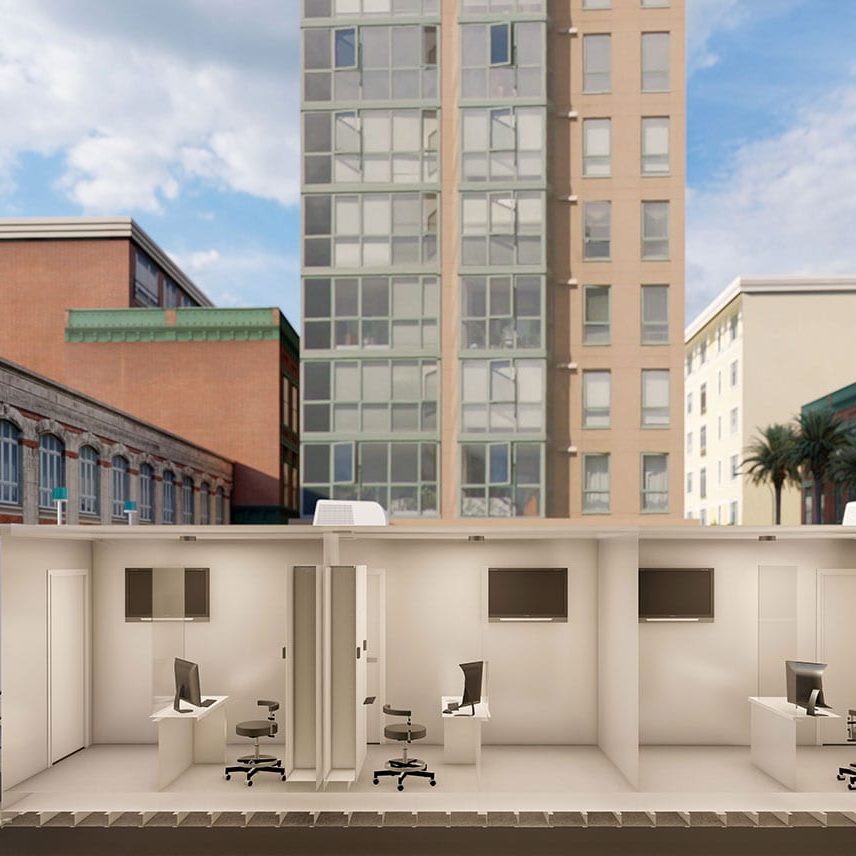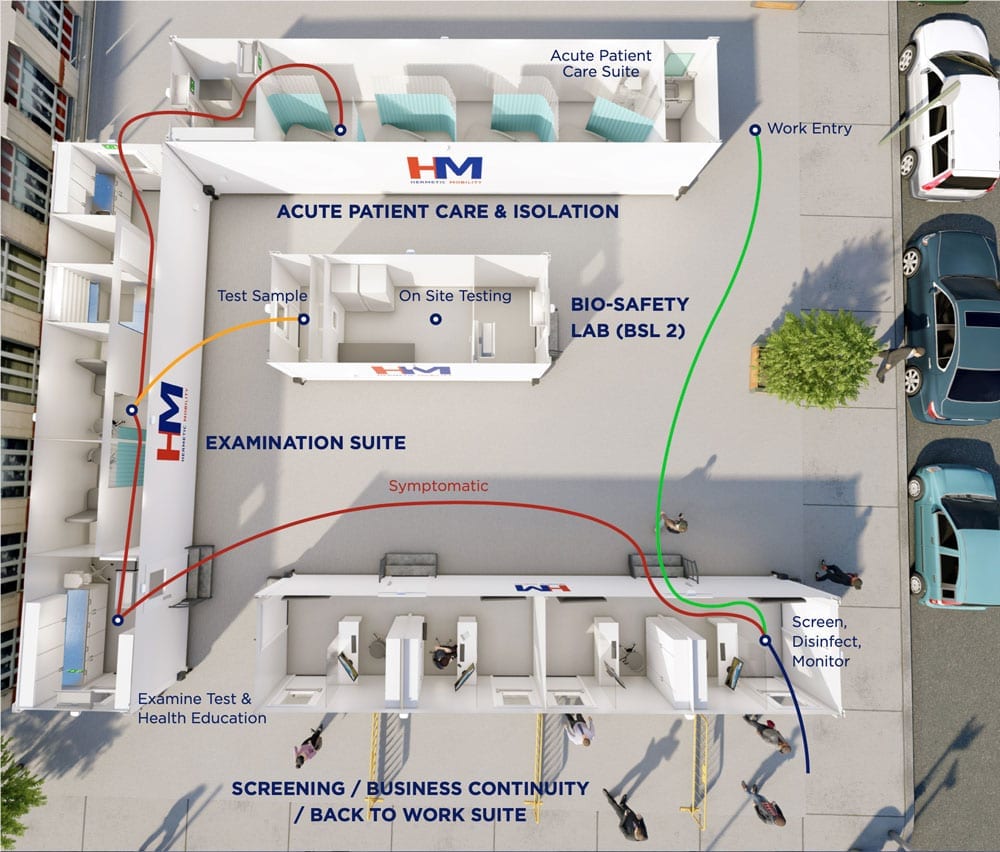 Furthur Uses After COVID-19
Reusable and may be used for wellness / medical facilities (clinic) on-site.

Corporate social investment. Suites may be transported and donated to communities in need

Decommission the facility for future use.

Reconfigure the suites into additional office / storage space within your facility.